services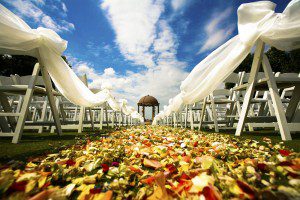 Hand it off to us so you can enjoy your event…
Whether you are planning a wedding, anniversary, family reunion or nonprofit fundraiser, you deserve to enjoy the party as much as anyone! Having planned many events ourselves, we see a desperate need for the party planner to actually enjoy the fruits of their labor.
Here is a sampling of what you can expect when hiring Amazing Days Events:
– Provide vendor referrals
– General event planning advice about vendor services, ettiquette, timeline development, and other logistical questions
– Assistance with development of event timeline (template provided to you at time of booking)
– Pre-event contact with vendors during week-of event to verify details of contract & service
– Point-of-contact for all vendors during event
– Coordination with vendors to ensure that event timeline is executed smoothly
– Coordinate final vendor payments & gratuities, breaks & meals, and any changes to the schedule/timeline as needed
– Coordinate clean-up of event site, when necessary
– Set-up of items as necessary (champagne flutes, favors, candles, programs, guest book, etc.)
– Coordinate vendors to ensure smooth execution of event day timeline and schedule
– Executive decision making regarding issues/problems that occur
– Working with all vendors to ensure that guests are comfortable and provided for
– Coordinating delivery of remaining wedding items & gifts to bridal suite (or other designated location)
– Peace of mind that someone else (besides you) has all of the answers
If you're planning a wedding outside of Santa Barbara County or are pretty sure that you don't need a coordinator (but who doesn't need a coordinator?!) but want to be sure that all of your ducks are in a row, consider my Quick Fire Hour.
We also offer emcee services for events featuring live auctions, silent auctions, and raffle drawings, etc.